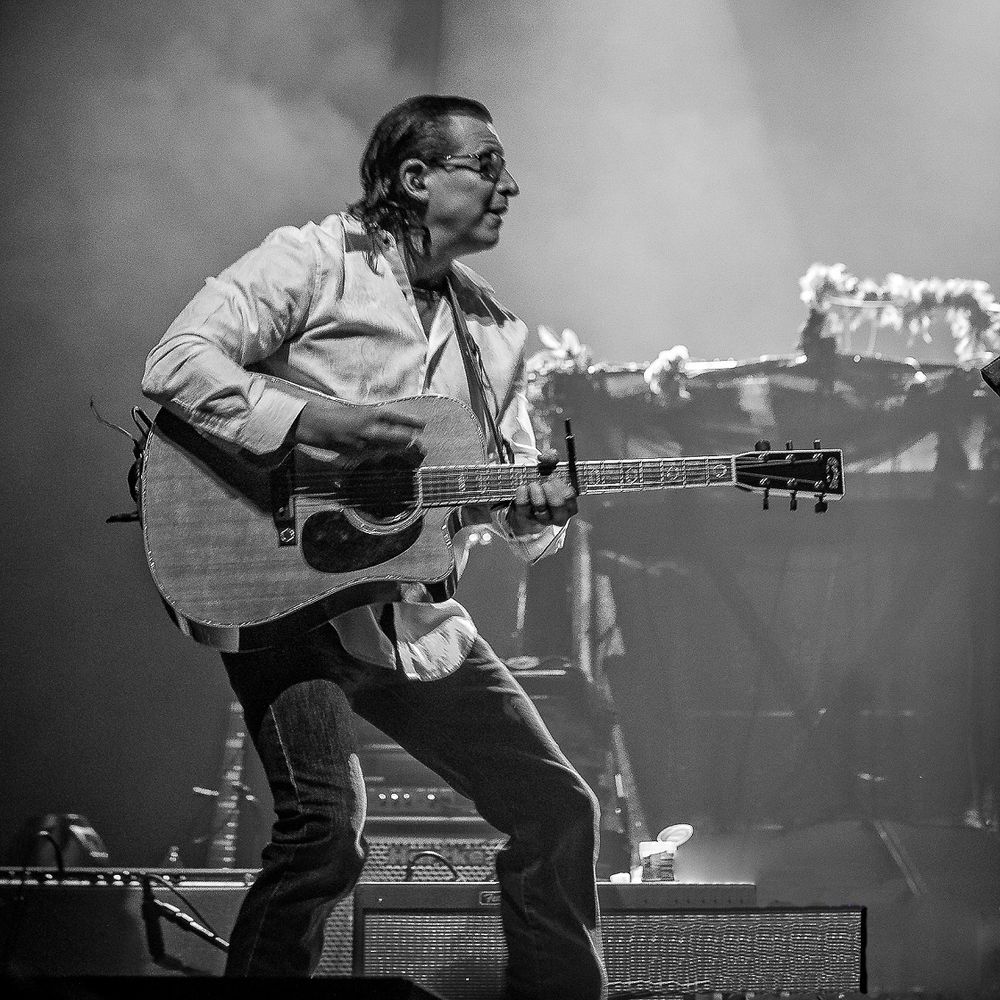 Some people are just born with music coursing through their veins.
Larry Stevens, front man and lead singer of The Larry Stevens Band, has spent the better portion of his life on stage.  Through dynamic, energetic performances and a gift for connecting with his audiences, Stevens has found himself on stage at many of the most sought-after venues from the legendary Bluebird Cafe in Nashville to The Bitter End, Kenny's Castaways, and The Iridium in New York City.  He is frequently seen at noteworthy venues across New York and New Jersey including the PNC Bank Arts Center, Giants (MetLife) Stadium, New Jersey Performing Arts Center (NJPAC), Bergen Performing Arts Center, Paramount Hudson Valley Theater, Tarrytown Music Hall, Surflight Theatre, and the New Jersey Festival of Ballooning. Stevens has enjoyed sharing the stage with many top national acts including Kenny Loggins, Huey Lewis and the News, Gin Blossoms, America, The Doobie Brothers, The Yardbirds, Blood Sweat and Tears, Todd Rundgren, Foreigner, Peter Frampton, and many others.  Critics have compared the quality of his original melodies to those of Jack Johnson, Plain White T's and the Beatles.
During the years he lived in Nashville, Stevens studied, wrote, recorded and performed with many of the most prominent figures in music. It was during this process that he created his signature blend of rock, pop, folk and country. Since returning to New Jersey he has continued to write and record, releasing five highly-acclaimed CDs and keeping a busy performance schedule. Stevens' CD Heart on Fire follows in the legacy of his popular albums Mercer Street, Downstairs at Mayo's, Heart of a Fighter and Our Country. His music plays on a growing list of radio stations within markets across the US, and he is a frequent guest on popular radio shows across the nation. Stevens has been the featured artist on 100.7FM WHUD's (New York) "Night Rhythms" with Kathy Millar, Matthew Gillian's "Artist Spotlight" on 650AM WSM (Nashville), the Listener Appreciation Party on 95.9FM WVOS (New York), The Marc Berman Show on 92.5FM/1400AM WOND (Atlantic City), 89.7FM WDVR (Delaware Valley), VoltaRadio in Philadelphia, Late Night with Rob & Christy on GHTR (Michigan), The BIGS Show with host Michael Alfieri, and World Wide Radio (syndicated). In addition, he has made guest appearances on numerous television programs including ABC TV's "Good Morning America" and News 12 New Jersey Television's "Jersey's Talking".

During his years with the prestigious Friars Club in New York City, Stevens became a fixture at Friars events and benefit shows to support various philanthropic causes. Among his greatest honors was performing for our Wounded Warriors at the Walter Reed Medical Center as well as many performances at children's hospitals throughout the New York area.  For several years he has served as a judge at the Berkshire Idol competition, raising much-needed funds for important charities while helping to guide emerging performers as they take their first steps into the entertainment field.
Larry Stevens plays Martin Guitars